>
Home
>
Ministries
Scripture By Heart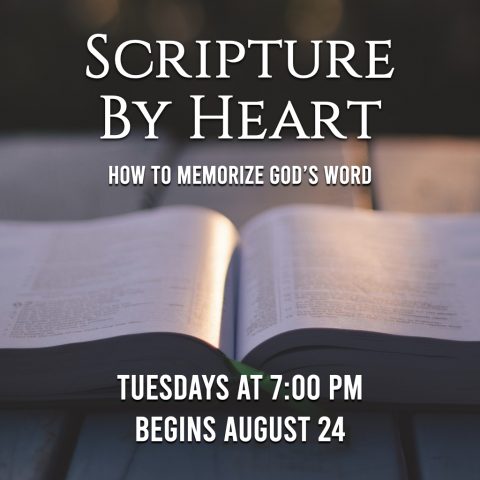 Have you ever wanted to memorize parts of the Bible but didn't know how or thought your memory wasn't good enough? If so, Scripture By Heart is just for you. In this 4-part seminar, you will learn how to memorize favorite verses, chapters, and even entire books of the Bible. Come and see how anyone can learn to memorize scripture. 
Scripture By Heart begins Tuesday, August 24 at 7:00 PM. Online and in-person options are available.
Registration is required. 
Register here!